600TB in one box, Expandable to 6PB of Raw Data Storage, in a Single Rack.
Back up an unlimited amount of data.
Fastblaze Cloud Infrastructure – Petabyte Backup Storage is packed full of great features. You can back up any attached external hard drive at no extra charge. There are no limits to file size, or network speeds. Fastblaze Cloud Infrastructure to be secure, encrypted, and high performance - that's why Fastblaze Cloud Infrastructure runs natively on your Windows, Linux, or Mac computer and server. You can also access your backed up files on your phone with ISO / Android mobile app.
Why Online Backup?
It's not a question of will you lose your data - it's when. Whether it's a catastrophic event, such as an earthquake, fire, flood, or a mad panda that destroys your computer, or the more common virus, hard-drive crash, laptop left in a taxi, or coffee spill, your PC will eventually lose your photos, music, and documents.
Can't I Recover Data From a Dead Hard Drive?
Sometimes, but it will be very expensive. Data recovery companies will charge up to $3,000 to attempt to recover your data with no guarantee that you'll glean anything from it. For the price of one attempted $3,000 recovery, Fastblaze Cloud Infrastructure can backup your computer at $5 per month.
So, How Am I Backed Up with Fastblaze Cloud Infrastructure?
You download a tiny application that installs in three clicks and doesn't require a credit card or any information to start using it. The application automatically finds all your photos, music, documents, and other irreplaceable data files - no matter where they are on your hard drive. Then when you're not using your computer, the application makes a copy of the files, compresses and securely encrypts them and sends them over the Internet to the remote Fastblaze datacenters. Learn more about how we built Fastblaze Cloud Infrastructure for your Mac. We also built a great online PC and server backup service in Fastblaze Cloud Infrastructure.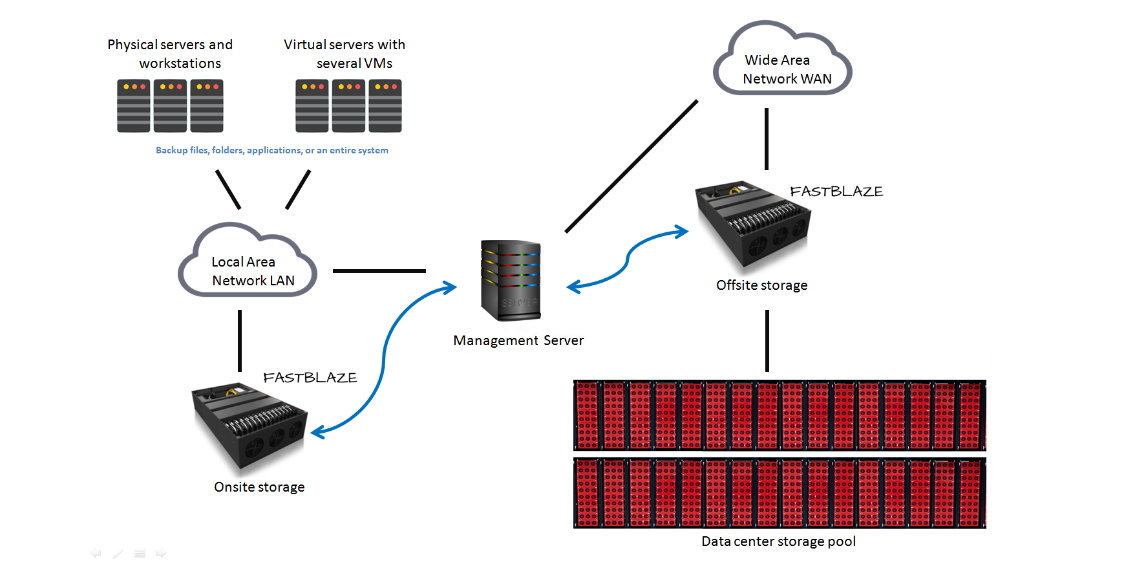 ---
Backup, before you wish you had.